We Move The Earth To Make Dreams Come True
Unique Horticultural Solutions
Taj Mahal? Yup! We did it! Eiffel Tower? Yeah, that one too. Grand Canyon? Old news baby...
Let's Talk About Your Project!
Dedicated To Your Horticultural and Landscaping Needs
Come visit and discover Sharon View, our ever-evolving boutique nursery, nestled in a park-like setting, where hundreds of rare or one-of-a-kind specimens are grown on the premises.
We carry a wide selection of mature and unusual landscape plants which are grown on site for ensuring their climate hardiness and local suitability.
Four decades of horticultural excellence have distinguished American Landscape LLC at Sharon-View as a premier source for quality residential and commercial landscape construction.
Our landscape architect, licensed construction supervisor, horticulturalist, lawn and plant specialist, and degreed environmentalist are committed to excellence from project inception to completion.
We are conservation sensitive and will aggressively pursue environmentally-friendly solutions to landscape challenges.
With complete design/build capabilities, we are not dependent on subcontractors. Projects are completed on time and within budget.
Let us reimagine your existing substandard or tired landscape plans into fresh, easy living spaces; melding exterior landscape with interior design incorporating water features, masonry, lighting, and unique plant material from our own Sharon View nursery.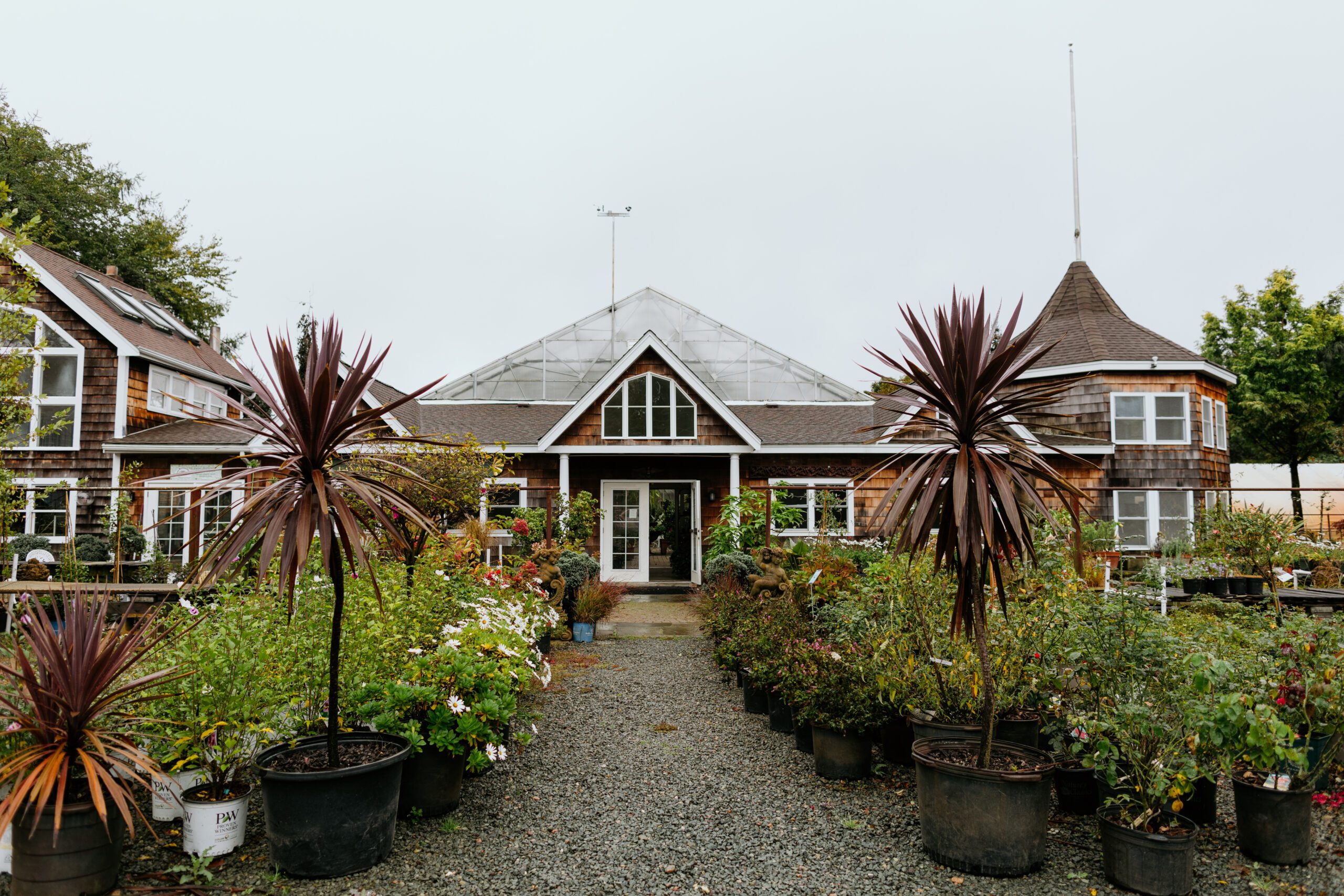 Environmentally Committed
We conscientiously and diligently pursue smart, environmentally friendly solutions for effective insect and disease control using natural, organic, and green alternatives.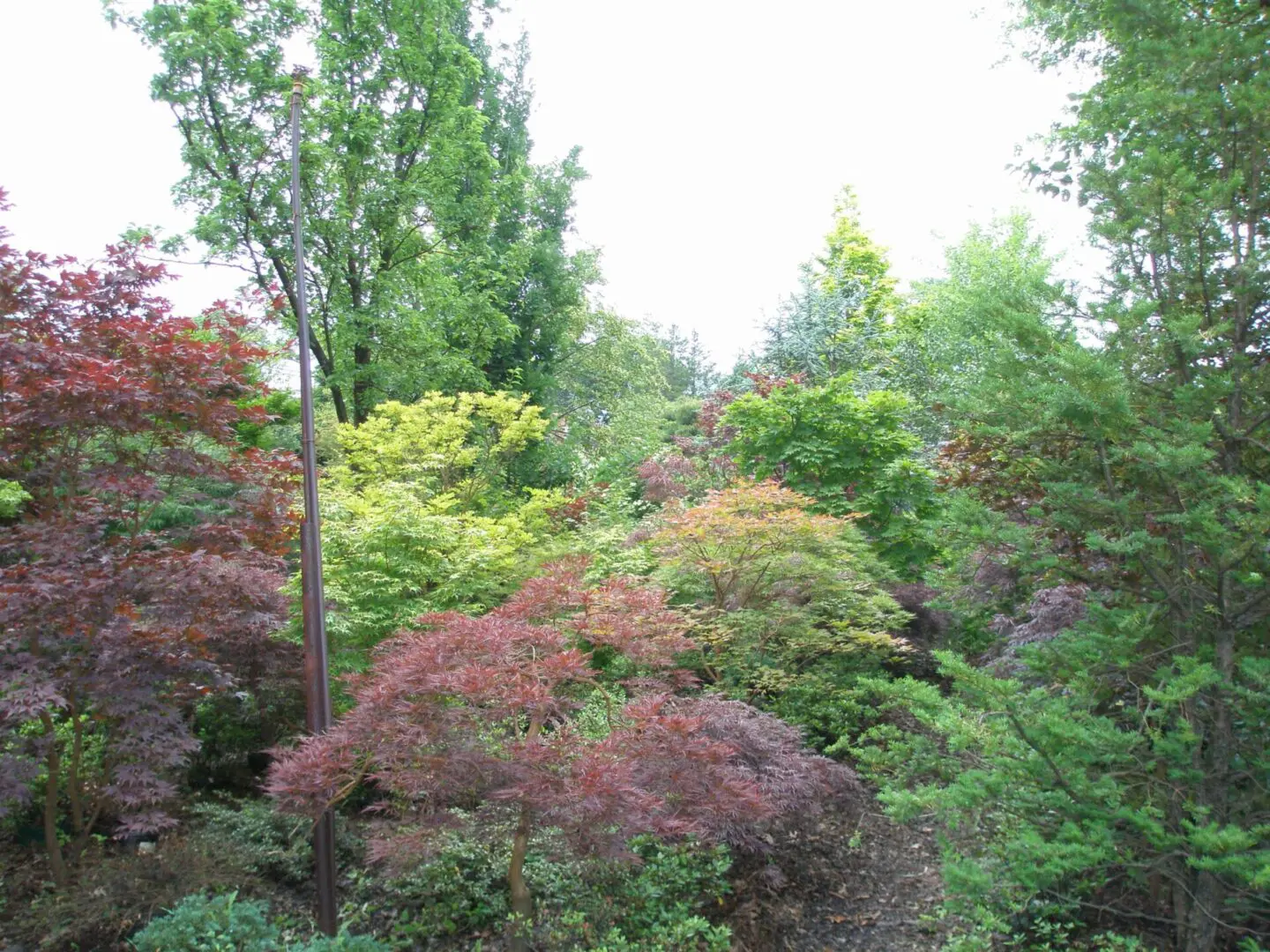 Visit our boutique nursery nestled in a park-like setting where hundreds of rare specimens are grown on the premises, insuring climate hardiness and suitability. Feel free to explore our no-hassle environment and view for yourself the wide selection of trees, shrubs, perennials and annuals. Here you will find quality and beauty abound!
At American Landscape, we will work with you every step of the way from site analysis through the design process and final construction to ensure your project is a success. Elevated quality and design, at a price you can live with.
PONDS: New installations or refurbished and retrofitted old water features create WOW moments and stunning effects.
We stand alone in water conservation practices, utilizing drought-resistant plants in our designs, and teaching the use of environmentally responsible maintenance practices.
Hardscape: Fire pits and outdoor kitchens, patios, walls and walkways, follies, garden structures, and outbuildings.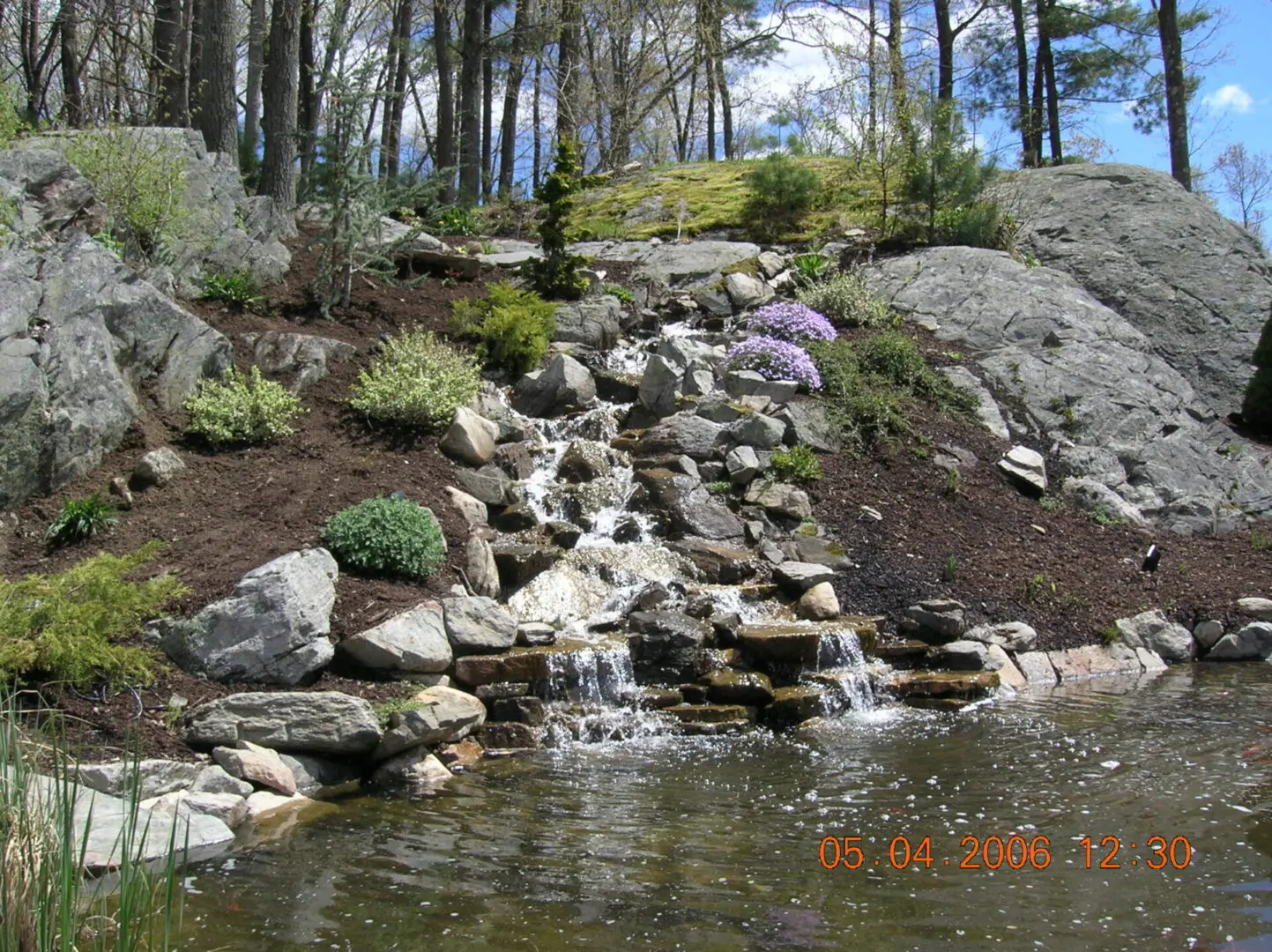 Thanks so much for everything, Jim. I'll give you the greatest compliment I can give: doing business with you was like doing business with people in the small Ohio town I grew up in. At that time and place, business people were responsive to their clients' needs and questions, kept their clients informed at all times about what was going on, made sure their clients knew what was scheduled when and if it changed, why it changed, and most importantly, believed in doing everything they could to make their customers happy. Since I moved from there many years ago I haven't run into many people who reminded me of them. You're one of those people. I appreciate working with you and your crew. They were great, and I believe that's a case of like attracting like - you're responsible and good at what you do and so that's what you attracted. 
With appreciation,
Elizabeth